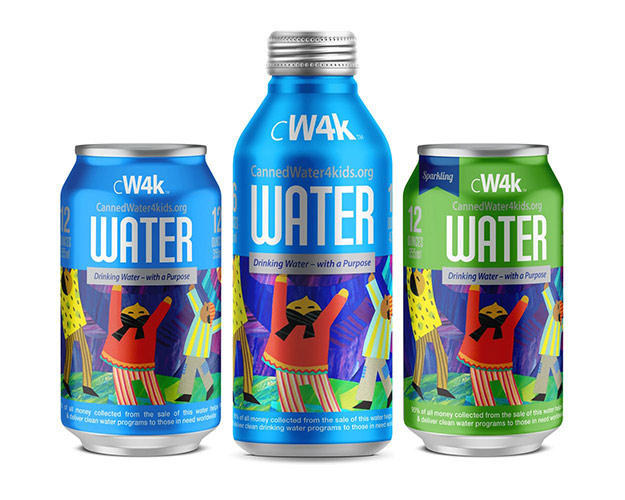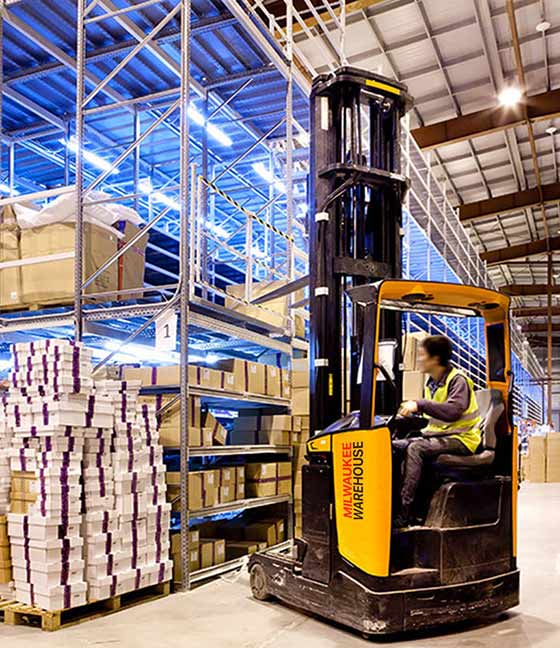 MilwaukeeWarehouse, Milwaukee's premier warehousing, distribution, and Inventory management company has become the latest firm to demonstrate strong support for CW4K and their purpose to make sure all children, worldwide have access to clean, safe drinking water.
John Arcuri, Founder, and CEO of MilwaukeeWarehouse said, "I was impressed with the CannedWater4kids purpose. The work done by this organization is inspirational to me. Children are our future. We cannot allow them to die for lack of clean drinking water. It affects us all."
"I also liked CW4K's 'teach them to fish' model of relief," added Arcuri. "We share their belief in this impactful philosophy and admire CW4K for making sure that those they help also learn how to sustain the clean water initiatives the organization provides. CW4K's work is bettering our world, and we are honored to sponsor their efforts."
One of the ways CW4K creates awareness and funds for their cause is through the sale of drinking water packaged in aluminum bottles and cans. MilwaukeeWarehouse is providing much-needed Warehouse space to CannedWater4kids.
"We are thrilled to have MilwaukeeWarehouse as a sponsor," said Greg Stromberg, CW4K founder, and CEO. "Their generous support, service excellence, insights and reputation, will allow us to better support water sales as well as develop, fund and deliver clean drinking water solutions at a faster pace."
CW4K operates with funds obtained from donations, sponsorships, grants and from the sale of branded merchandise and premium water packaged in aluminum cans and bottles.
About CannedWater4Kids
CannedWater4Kids is a 501c3 charity based in Sussex, WI. The organization's purpose is to ensure all children have access to clean, safe drinking water. CW4K funds its initiatives with cash donations, grants and through the North American sales of their premium drinking water in aluminum cans and bottles. Ninety-five cents of every dollar collected goes to support clean water programs. Projects include assisting the University of Wisconsin – Milwaukee's Engineers Without Borders in bringing sustainable water purification solutions to the highlands of Guatemala, and support for well/water tank and Bio Sand Filter projects in Zambia, Kenya, and Tanzania, Africa. Recent disaster and hurricane –relief efforts include the sending of truckloads of canned drinking water to Michigan, Texas, Florida, and Puerto Rico. To learn more, visit http://www.cannedwater4kids.org
About MilwaukeeWarehouse
MilwaukeeWarehouse is an inventory management company providing full warehouse distribution services of food-grade retail, industrial steel and general commodities in the Milwaukee and Southeastern Wisconsin markets. They offer a comprehensive package of supply chain services including pick & pack, custom packaging, kitting & light assembly, UCC 128 labeling, re-labeling, quality assurance, POP display building, and marketing support, export packing, cross-docking and order fulfillment. Strategically located on the North side of Milwaukee, customers benefit from 100,000 square feet of space under one roof, and the easy access to highway and rail. With over 100 years of industry experience among them, the team is renown for their personalized approach and ability to take the hassle out of supply chain processes. Learn more at http://www.milwaukeewarehouse.com
---