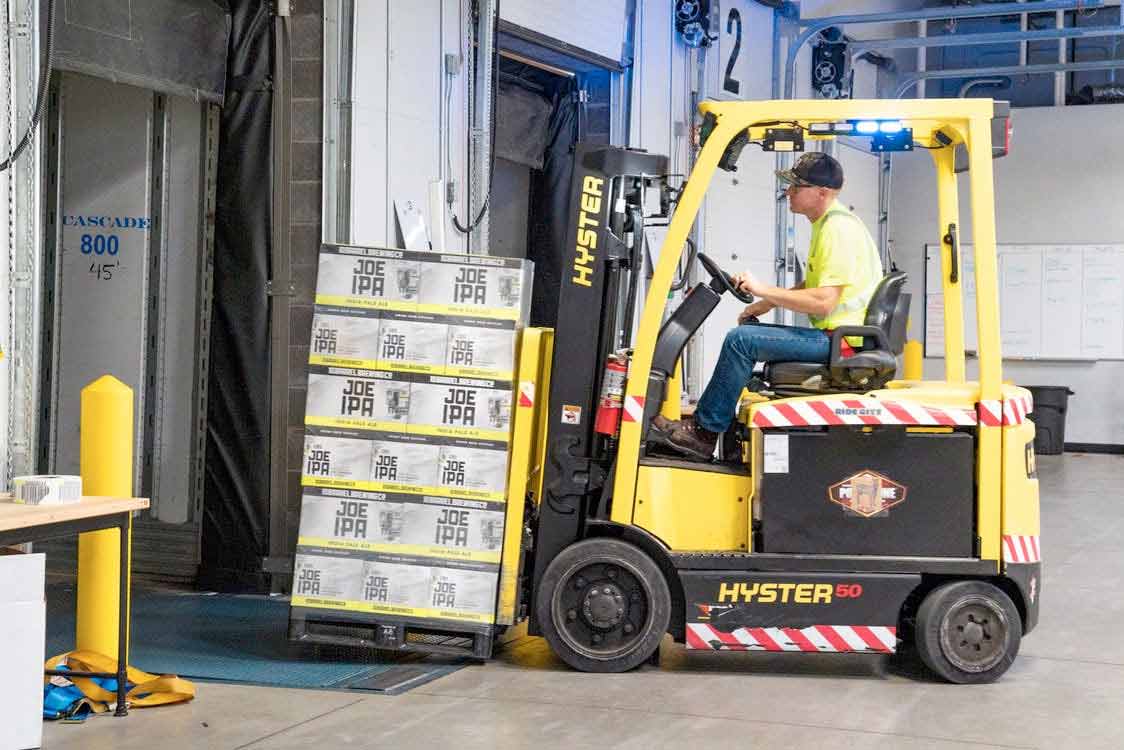 The right supply chain management (SCM) solution can be a game-changing investment.
It can turn your material inventory availability and on-hand finished goods inventory into reliable, money making data.
A high-functioning, reliable supply chain management solution does just that and more for any organization who does its homework and selects wisely.
If you cannot see what you have in real-time, you are losing money. Ready to learn more? Let's review.
How to Start Selecting Supply Chain Management Solution
Start by listing what problems you need to solve. Then list the things you would like to address.
Include a cross-functional team because the right solution will interface with every part of the supply chain. From sales to quality, from purchasing to production, from warehousing to distribution centers and everywhere in between.
Everyone needs to give their list of must-haves, needs and wants to start to narrow down potential providers.
7 Key Features You Need in an SCM Solution
Now you have a list of must haves, needs and wants. You need to categorize them into the features below.
This will help keep our project focused and determine what modules you need to help solve your company's problem.
1. Integrate into Existing Technology
Keeping the legacy systems that are necessary and integrating them into the new supply chain management solution can be an essential part of your company's transition.
Hiring a solution provider that has experience with such integrations and understands what these "old" systems provide in terms of data and functionality is critical.
Acquisitions and company expansions bring their own set of challenges as does keeping all supply chain functionality intact.
2. Visibility of the Entire Supply Chain
Seeing your supply chain in real-time is only a part of the clarity you should expect.
On-hand inventory, open orders, production schedules, inbound and outbound shipments are just some of the details you will know in real time.
Another vital aspect of visibility is knowing who to follow up with when purchase orders are received at the wrong quantity or vendors deliver supplies late, over or under delivery tolerances.
3. Collaboration Built into the Process
Having the right modules included in the solution your company picks is essential.
Beyond that are things like quality, data archiving, logistics reporting and finished goods deployment.
All of these are important and necessary for several reasons, one being able to pull historical data to identify trends and identify issues.
Incorporating feedback from the right departments or functional areas to solve issues is the beauty of collaboration. That is the purpose of having the right modules providing the correct data when and where it is needed.
4. Purchasing
One of the functional areas to include in your supply chain management solution is purchasing. Why?
To keep the supply and demand of your company in balance, buyers need to have access to the history of purchases, marketing budgets, sales demand, inventory and requirements for developing products.
This means that your purchasing department will have what they need to build accurate forecast, create budgets that work and make cost-effective money-saving purchasing decisions.
A real bonus to all of this is the ability should exist to set triggers for vendors to make sure they are complying with MOQ's, lead times and delivering in full and on time.
5. Real-Time Inventory Transparency
Knowing what you have is only one piece of the puzzle.
To make the most of your overall inventory, from non-finished goods to work in process or finished products you have to have a dynamic system.
Allocating and reallocating of inventory across the entire supply chain for critical production demand will help meet customer needs in time.
Sales fill rates are significantly improved with this ability.
6. Tracks Sales and Sellable Inventory
Having a flexible system that allows for selling goods off the floor or even create virtual warehouses can save capital.
If you do not have to maintain a physical distribution center, that saves your company capital.
Even if you still maintain a distribution center, consolidating several into one can help make the process more efficient as you leverage the technology, tracking right down to the SKU number or more precisely the individual pallet identifier.
This gives you the best and most accurate view of your inventory in real-time. Making decisions on sales, sell-offs, write-offs or finding a secondary market becomes an intelligent, well-informed decision.
7. End-to-End Synchronization
Ultimately what is the supply chain? It is what gives you the ability to operate, know what to produce and create products to sell.
Supply chain services are there to give your customers what they want when they want it.
When your SCM solution gives you the ability to find what you have wherever it is in your supply chain you are empowered.
You can give your customer what they want, when they want it, and how they want it because your system has given you synchronization, allowing you to see your operation from end to end.
Putting It All Together
Taking all of this into consideration, you have a good idea of how a supply chain management solution could help your organization.
The question is what supply chain services could you turn to so you can have confidence that your transformation will be a complete success.
Before you decide what service to use, take the time to do the right work up front.
Remember that supply chains should be a flexible extension of your business. They should be carefully aligned with the existing system and processes while filling in the gap where legacy programs are falling short.
The right supply chain services can manage your raw materials and store your finished goods. Taking the guesswork of what software is right and how to integrate it has already been handled with the right service provider.
Before spending all the time and effort for an SCM software, take time to consider an SCM service provider.
Consider a devoted professional service that can provide order fulfillment, warehousing, distribution, and more by contacting us today.
---